April 29: Dutch offshore wind needs boost
---
Netherlands' second offshore windpark is productional since June last year. It brings the total offshore wind power to a little over 200 megawatts. In 2020 it should be thirty times more.

We're on our way, says Marc van der Pluym offshore wind developer at Eneco, but a lot needs to be done. Parks ordered today are productional by 2013, so effectively we have six years to realise five thousand megawatts.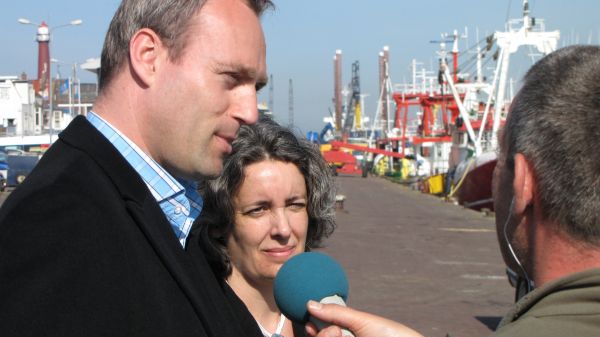 Marc van der Pluym and Marleen Kaatee



The main obstacle are the concessions given out by the Dutch government. It's a slow and competitive procedure.

Another snag is the lack of turbines and installation vessels. The industry needs to drastically increase its production capacity if it is to meet the demands.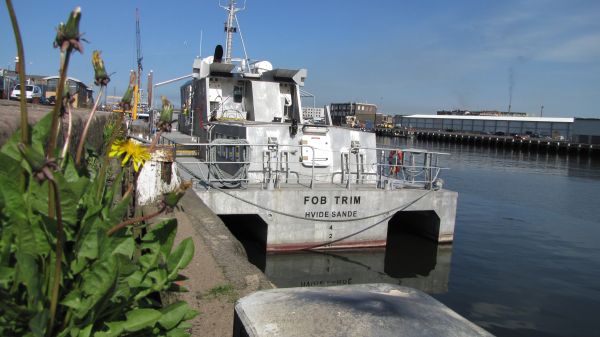 High speed tender to the Prinses Amaliawindpark



And of course the credit crisis doesn't help, although Van der Pluym believes the crisis will be over by the time investments for new parks are needed.

Meanwhile the Princess Amaliawindpark (60 turbines of 2 megawatt) is running smoothly, says Marleen Kaatee (Eneco). Last February at record was booked when the park delivered its full nominal power of 120 megawatts.

Even if everything works out fine in Holland, its 6 gigawatt contribution to offshore wind in a North Sea perspective will remain modest. German and English parks are both projected to be four to five times larger (25 to 30 gigawatts).